Excelente opcion para viajeros. Funciona en 165 paises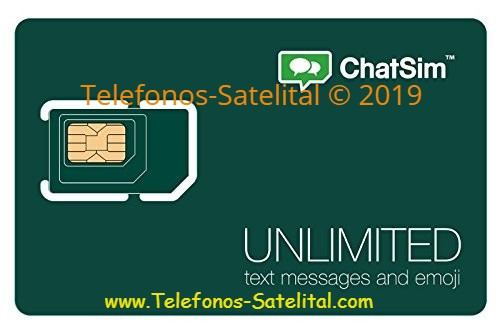 Excellent option for world travelers. Works in 165 countries.
Tarjeta sim internacional CHATSIM para mensajería instantánea. Incluye ilimitada palabras y emoji para una descripción. Listo para usar con tu Smartphone Andriod, Tabletas Andriod, Iphone IOS, e Ipads liberados/desbloqueados que acepten tarjeta sim GSM. Viene en versión mini, micro o nano.
Qué es ChatSimChatSim es el primer SIM en el mundo que conecta con tus aplicaciones para chat, estés donde estés. Con solo $1000 pesos al año puedes enviar mensajes de texto y emojis sin límites con Whatsapp, Facebook Messenger, WeChat, LINE, Telegram, QQI, BBM, HIKE, BPI, y KAKAO y otras aplicaciones de mensajería instantánea. Gracias a ChatSim estás en contacto con tus familiares, amigos y compañeros. Y con otros 3 mil millones de personas.
Chat ilimitado
Unlimited Chat
Whatsapp y FB Messenger ilimitado en 165 paises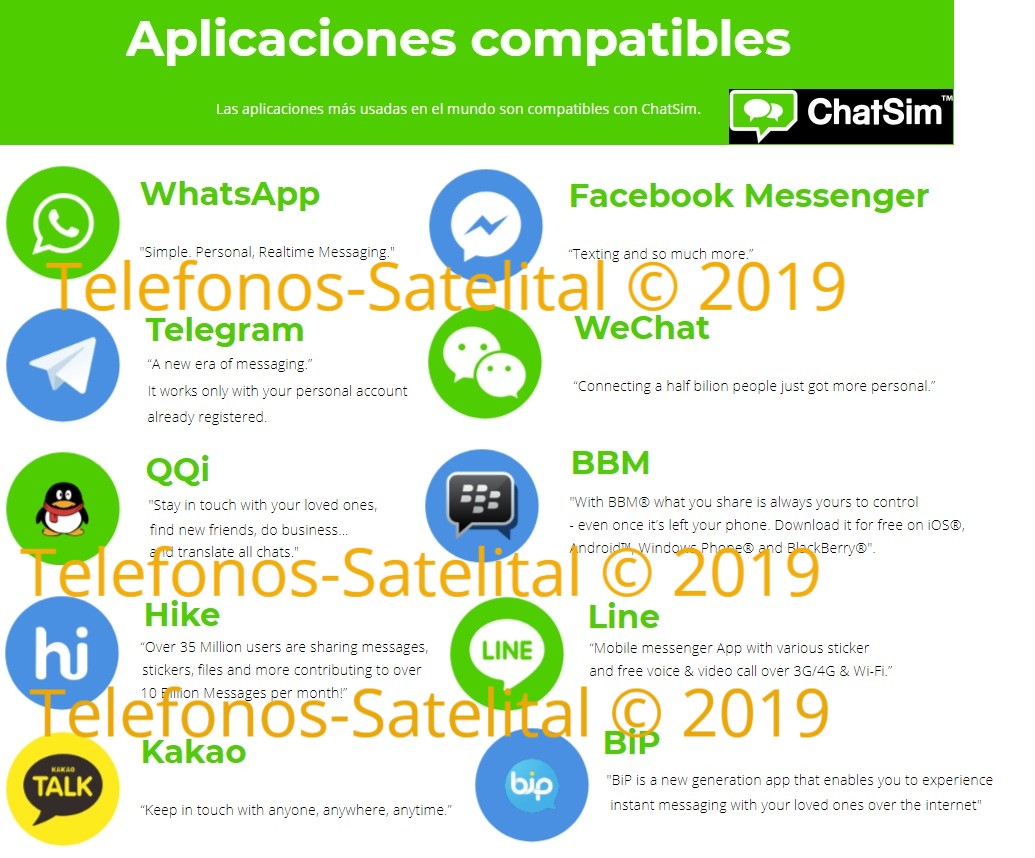 Whatsapp, Facebook Messenger, WeChat, Telegram, LINE, QQi, HIKE, KAKAO, BBM in 165 countries.
An excellent option for those who travel, great for dual sim smartphones or use it on your tablet for business communication. This sim offers UNLIMITED Whatsapp and Fb Messenger in 165 countries. Works in Belize and Mexico!
Become a reseller in your town
Revendelos en tu pueblo
The best travel sim. Use it for your business!
El mejor sim para viajar. Usalo para tu negocio!